Troubleshooting Guide

This guide will help you in troubleshooting the issues that you may face during the integration. To resolve the issue we need a few details so we can identify the problem and suggest the solution, following guide will help you in fetching those details.
How to report issues with logs?

Share all these details with our team support@kommunicate.io we will debug and suggest the solution
Kommunicate version: This can be found in Podfile.lock as explained in the following section.
COCOAPODS version: This is also available in the Podfile.lock file.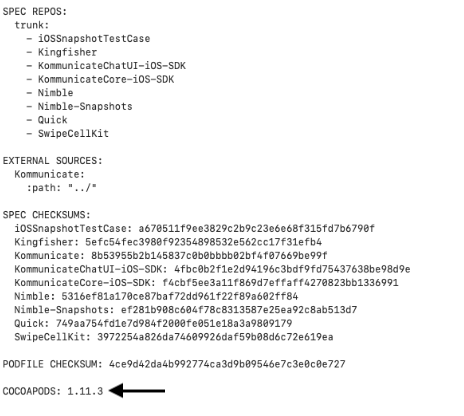 Xcode version: Open Xcode tool and click on About Xcode from the top menu as shown below: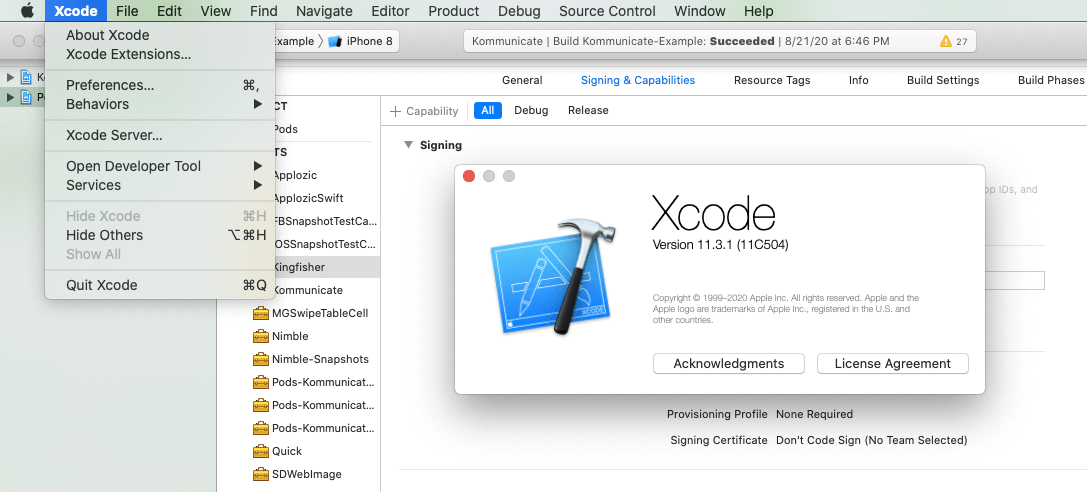 Another way to check the Xcode Version is by running the following command in the terminal:
xcodebuild -

version



iOS version of the phone in which you are facing the issue

Logs

Copy the logs from the Xcode console and share it in the .txt or .log file
If there is a crash log, share it in separate file-crash logs and normal logs. Also you can download it from the Crashlytics.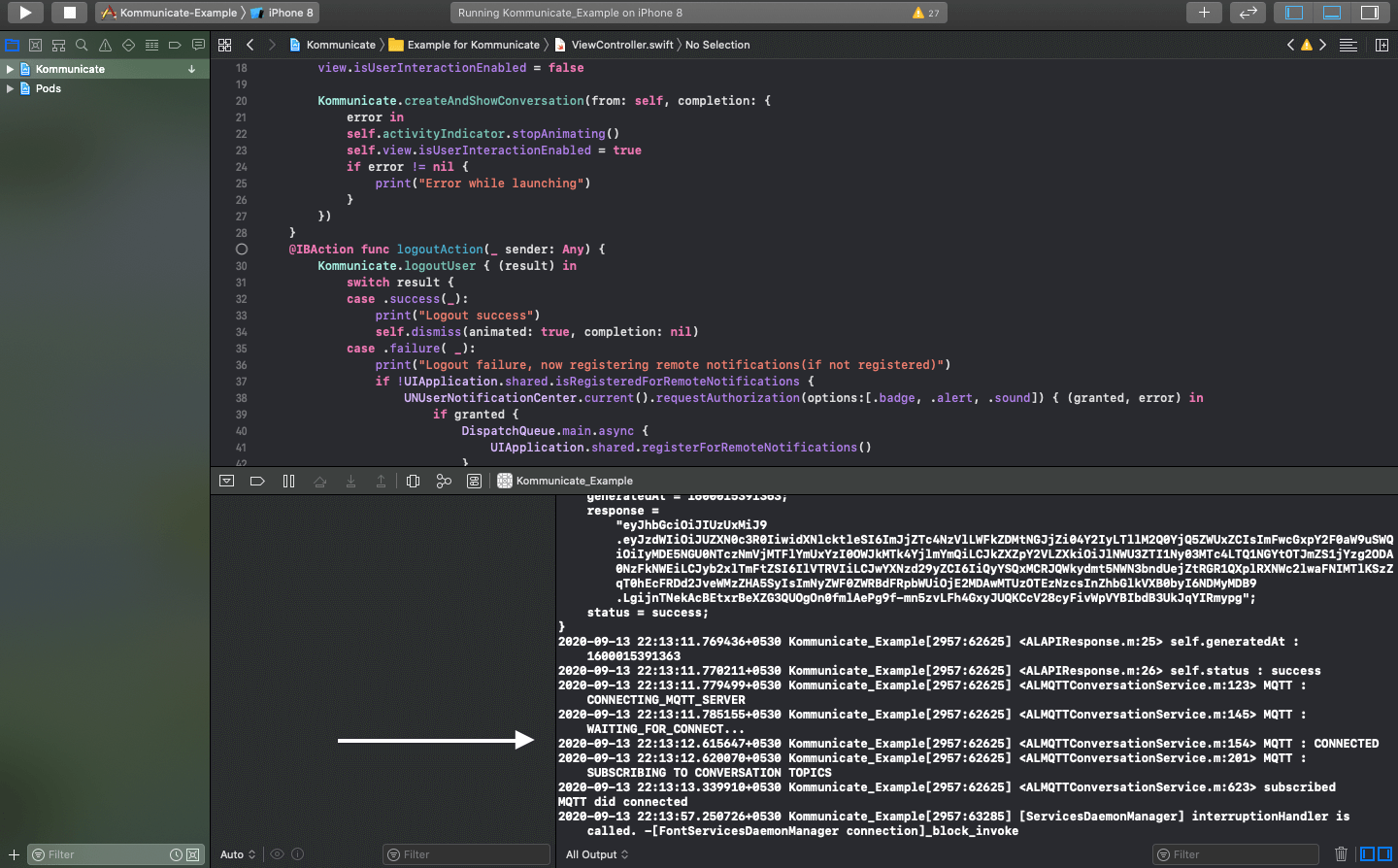 How to check the current Kommunicate SDK version?

Locate your target Project directory(location of the Kommunicate SDK in your system) and search for the file called Podfile.lock(present in the same directory of the project).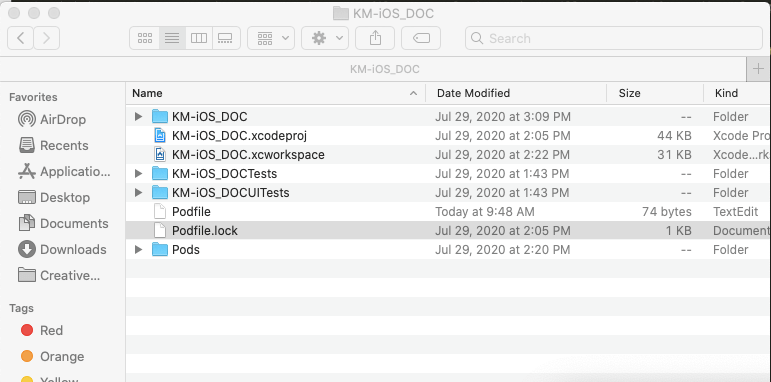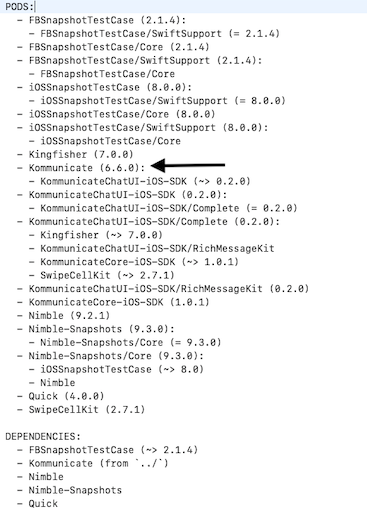 Also, you can run the below command in terminal to know the version details
cat 

Podfile

.lock