Dashboard - Reports and Analytics

Log in to your Kommunicate dashboard account and go to the Install section

You can see your customer support analytics, team, and agent-wise performance in Kommunicate Dashboard. You can analyze these metrics:
Total incoming conversations: The total number of conversations your customers have initiated in a specified time.

Open: The number of incoming conversations that are still open in the conversation 'All', 'Assigned' section

Resolved: The number of total incoming conversations that have been closed

First Response Time: FRT is the time elapsed between the user's first message and agent's first reply to that message. It is averaged over for all conversations.

Resolution Time: Resolution time is the time elapsed between the user's first message and the time when the conversation was marked closed. It is averaged over for all closed conversations.

Users waiting for a response: The total number of users waiting for the first response.

Not Yet started: Users opened the chatwidget, but not started the conversation yet
Bot Analytics

You would be able to view the performance to your chatbots based on the date filtered.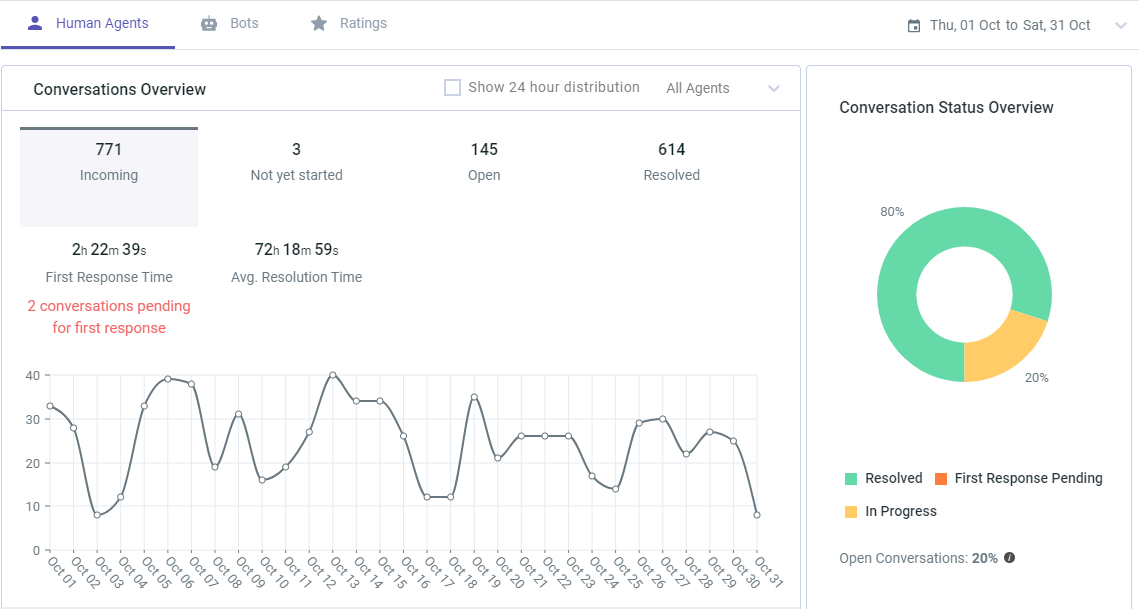 Bot Intent Analytics

This shows the count of the intents used by your chatbots. You can analyze which intent is used by the visitors/users more number of times.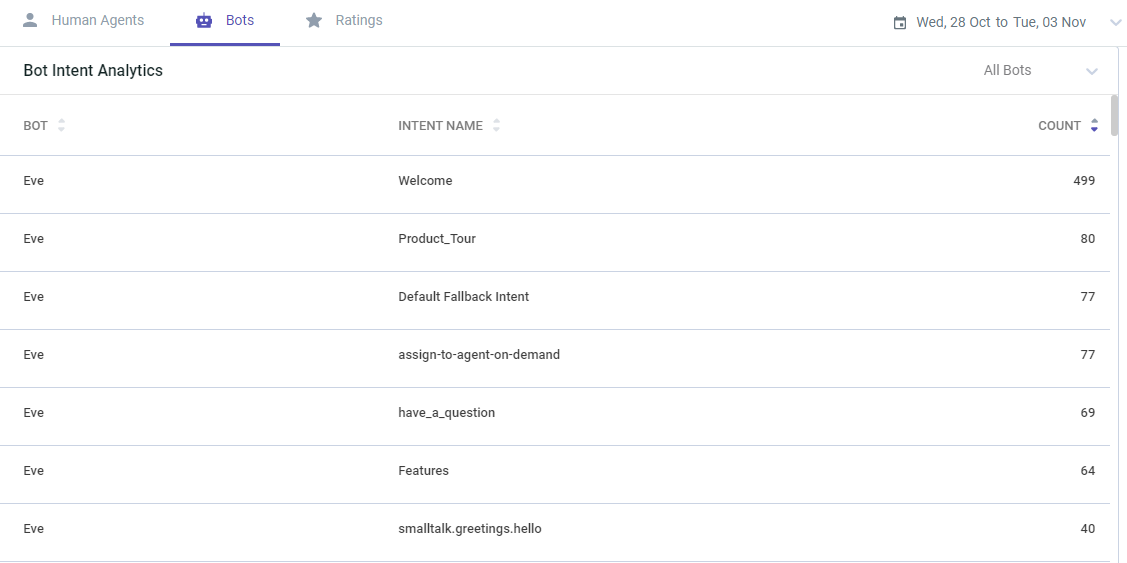 Bot Messages

This section will show the bot intents and their corresponding messages along with categories - Intent, Fallback, Handoff, Smalltalk, and the triggered sentences when any of these categories occurred. It will be useful to analyze the handoffs as well.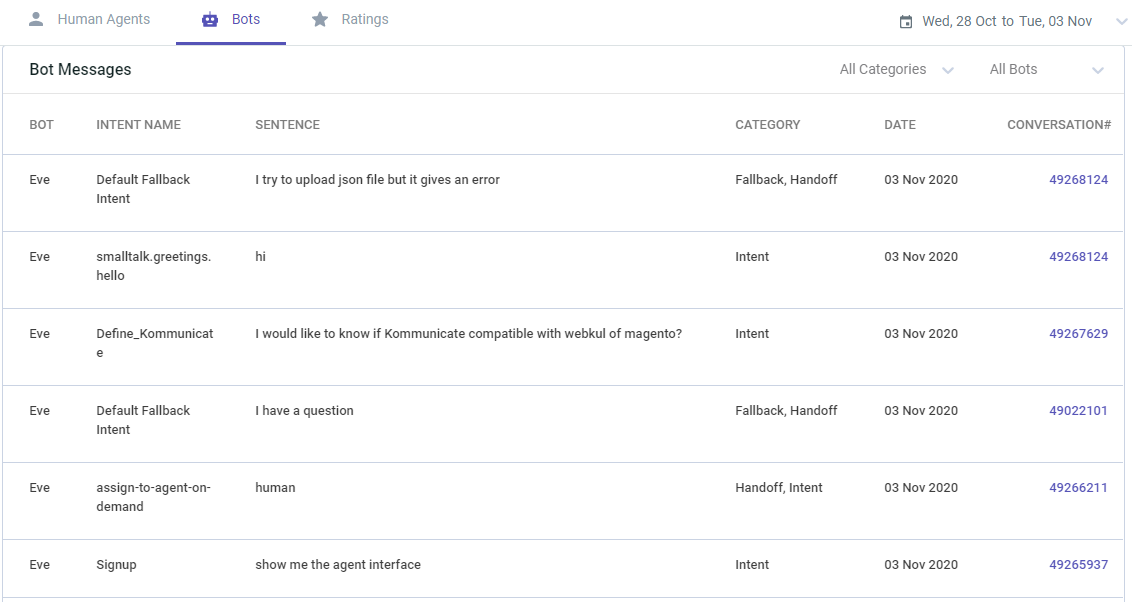 Bot Message with categories

Company wide data

See company-wise analytics from here. We have a custom date filter available in the reports. You can specify the timeline and check the analytics for that specified timeline.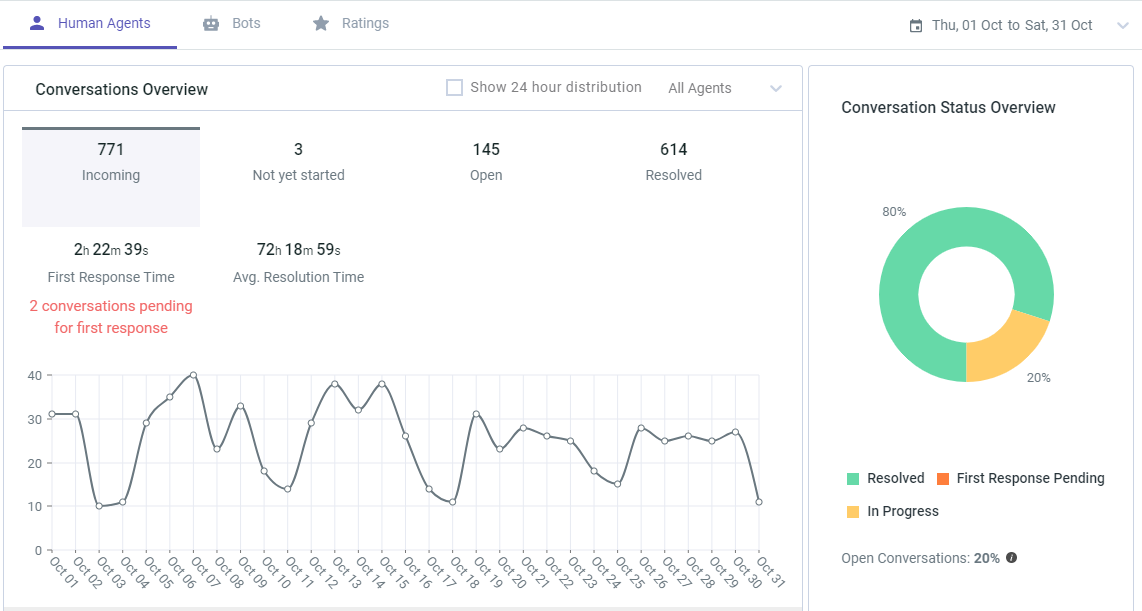 Analyze 24-hour distribution
Check the box 'Show 24-hour distribution' to analyze your peak and relaxed hours.
Note: All timestamps are in your browser/system timezone.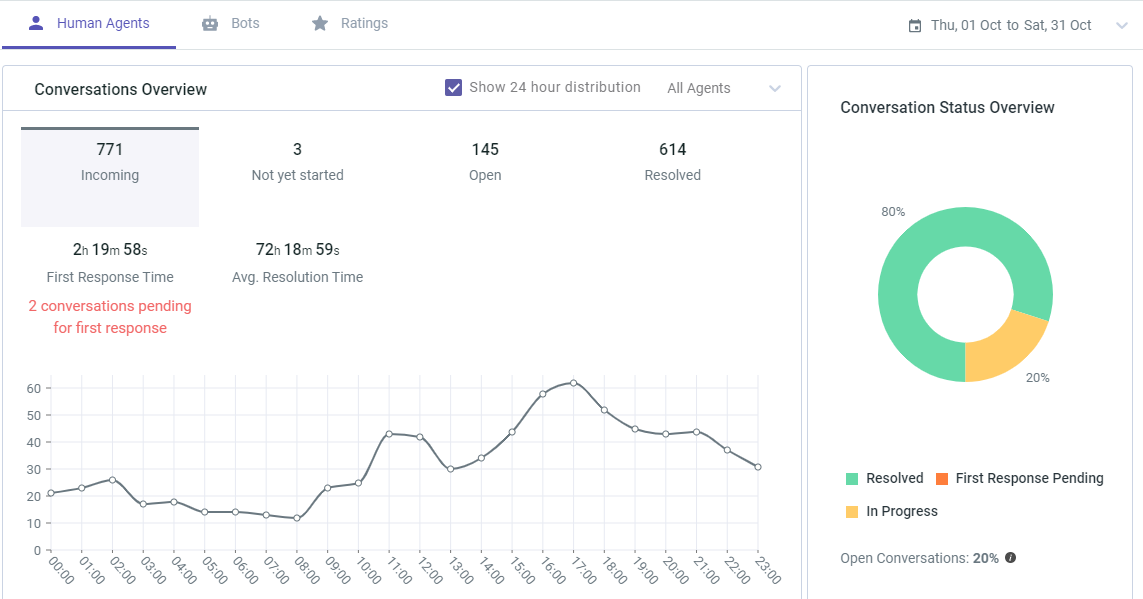 Agent-wise Analytics

You can select any of your agents to analyze their performance. You can check the total conversation assigned to them, how many are waiting for a response, and how many of them have been closed. You can also check their First Response Time and Resolution Time.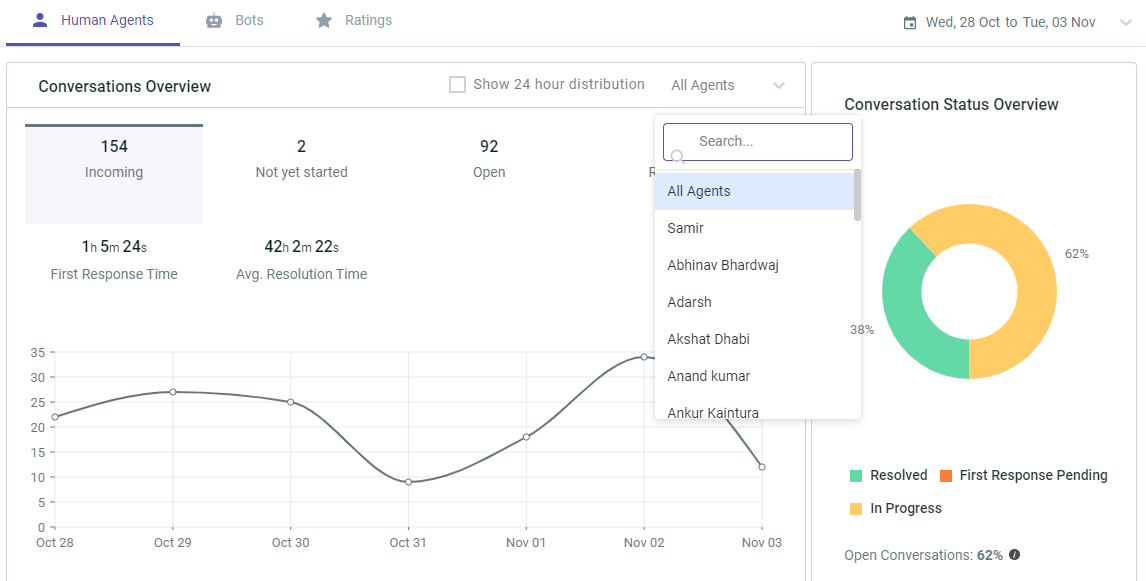 You can also refer to Agents' table for better understanding: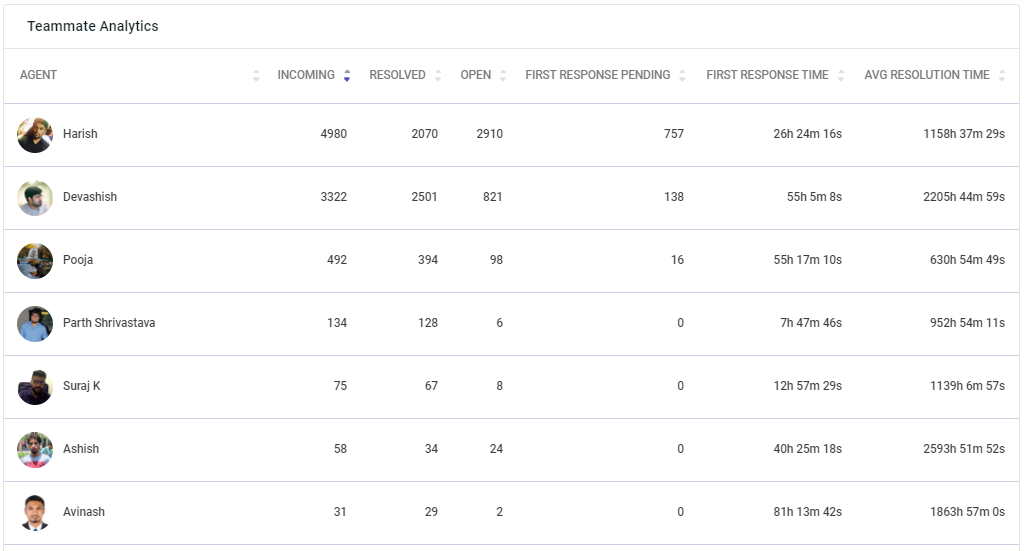 CSAT Ratings

Customer Satisfaction (CSAT) ratings are the measure of how satisfied the customer is with your support.

You can implement on your website and it help to improve the support based on the feedback.