Conversations

All the incoming conversations of your users will be listed under this section including bot conversations.

Assigned to you: The conversations assigned to you will show up here.

All Conversations: All the conversations including your teammates and bots will show up here.

Resolved conversations: Here you will find all the conversations which were resolved or marked Spam/Irrelevant.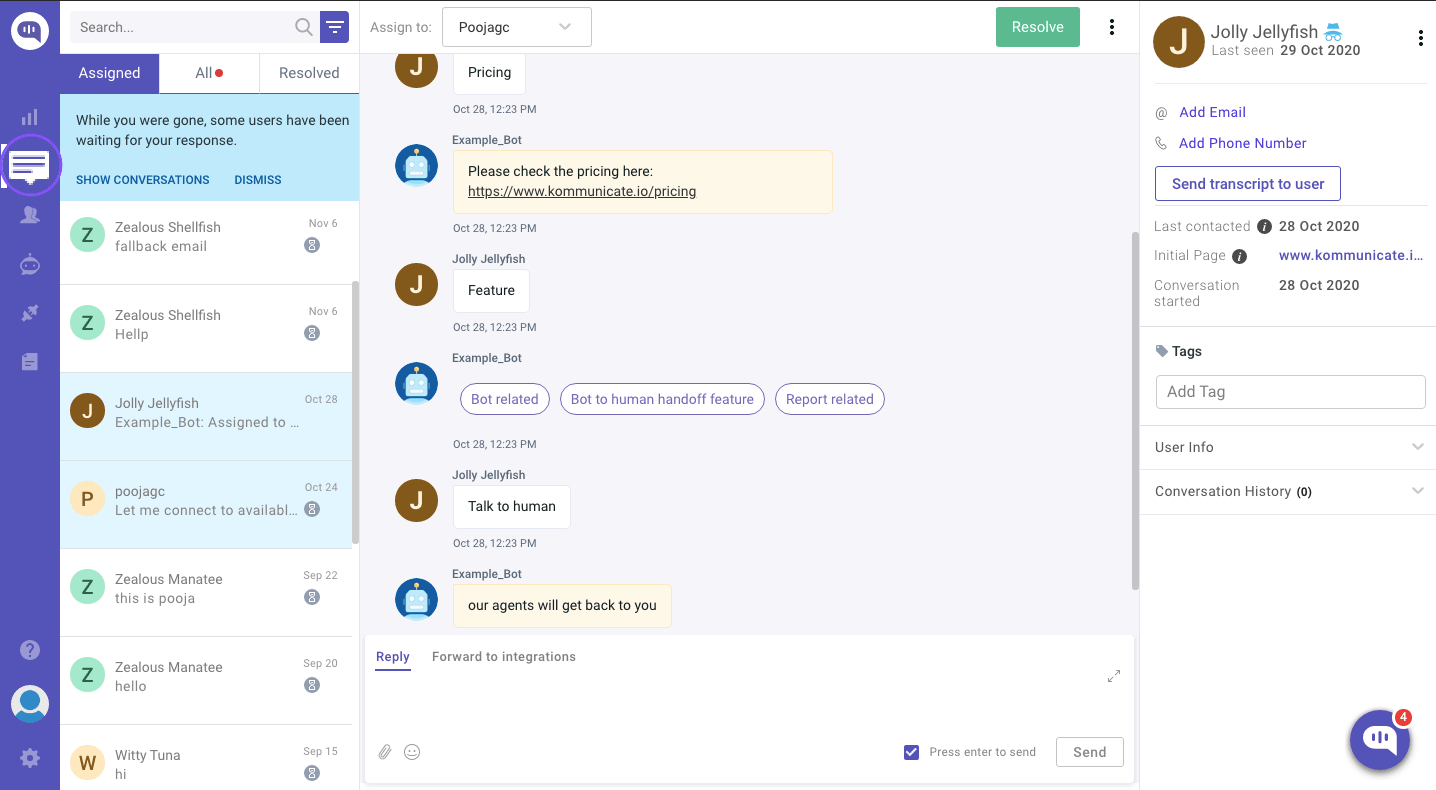 User's details section

The right side of a section of the conversation tab will show you user's details.

You can also edit/update user information. If your users have submitted an email ID and other information (through the pre-chat lead collection pre-chat lead collection, their data will be automatically updated.

You can also see the user's activity status on the right-hand panel, send them the chat transcript, additional user information, and the conversation history. Also, you can store additional data of the user to store in this section.